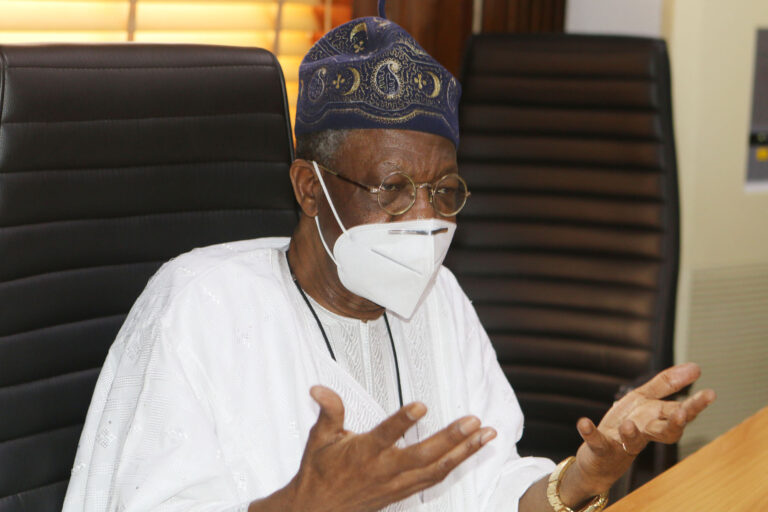 The Minister of information and culture, Alhaji Lai Mohammed has warned Nigerians against using Virtual Private Networks (VPN) to access Twitter in the country.
This is as he stated that it is wrong and dangerous and those using it stand the risk of having their data including bank details exposed to wrong hands.
The Minister who urged those using VPNs to 'repent' famously noted that "if you are using VPN and you think you are hurting Lai Mohammed, you are hurting yourself."
He made the submission during an appearance before the House of Representatives committee investigating the decision of the federal government to suspend Twitter operations in Nigeria indefinitely.
Naija News understands many Nigerian youths have taken to VPN to access Twitter and bypass government restriction of access to the micro-blogging site.
But Mohammed called on such persons to repent.
He said: "My advice to anybody using VPN is to stop it because when you use VPN, it exposes your entire data, including your bank account…
"I am serious. So, if you are using VPN and you think you are hurting Lai Mohammed, you are hurting yourself."
Rather than use VPN, the Minister called on Nigerians to take the ban as a challenge to develop another application that can replace Twitter, assuring them of government support and patronage.
"I think this is a very good opportunity for our very resourceful Nigerians to also look at how they can have an app that can replace Twitter; and it will be patronized by all of us. We've received a few approaches and we want to encourage them," he said.
The minister insisted that Twitter would have to register and pay taxes to Nigeria to continue operation in the country.
Meanwhile, Rivers State Governor, Nyesom Wike has stated that the curfew imposed on the state due to security challenges will remain in place for now.
The Governor said though some people have started complaining about the curfew, he believes they are sponsored by criminals who have been unable to carry out their activities since the curfew was imposed.
Wike acknowledged that some innocent persons might truly have been affected by the curfew, he appealed to them to bear with his government as it is better to suffer the inconveniences and be alive.
This article was originally published on Nigeria News